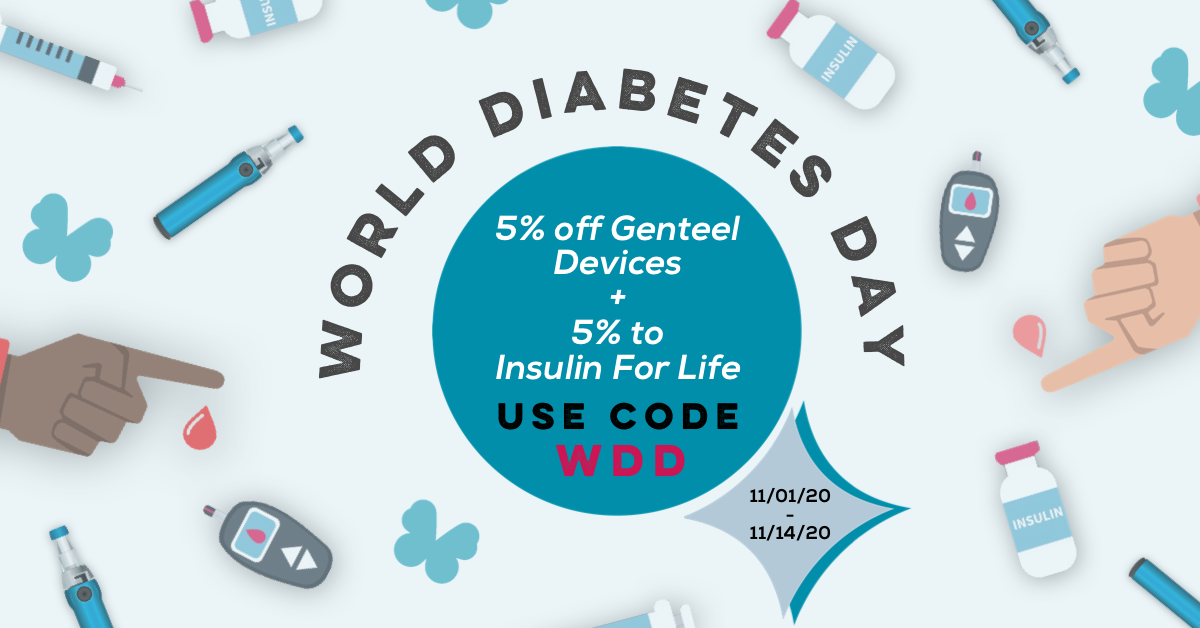 Use code WWD to save and give back! Click either Genteel or Genteel Plus below to see your discount and donate upon checkout.
*Discount will apply at checkout. Cannot combine with other codes. Valid 11/1/20-11/14/20, 2020. One use per customer
Want to WIN instead? Enter our giveaway!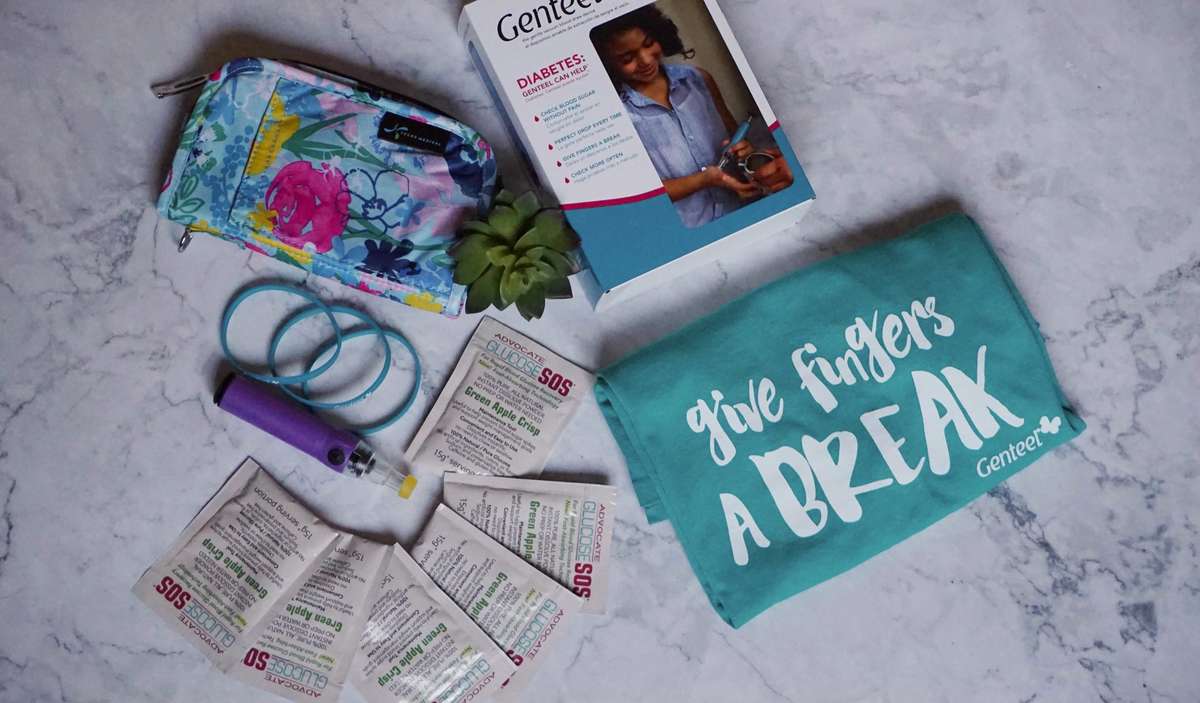 Here's a sneak peek of some of the goodies for our giveaway!
Tag a friend
on our latest Instagram post
to win a Genteel Plus, GSOS samples, Sugar Medical case, MyID Hive band, and more!
Giveaway ends on World Diabetes Day (November 14th), and winner will be selected at random!