The Genteel Natter Collection
Pre-Orders CLOSED
Get an illustrated wrap, bursting with energy and color with your device. In collaboration with doctor, artist, and type 1 advocate, Mike Natter & Pump Peelz
A White Genteel OR Genteel Plus
For the very first time, we are offering a white Genteel to complement our exclusive P
ump Peelz
wrap illustrated by
Mike Natter
.
Pre-orders are being taken June 1st - June 8th, 2020...after that it's gone for good!
**Preorders will ship June 15th. Other colors do not apply. Limited edition Plus units also only come in white. Wrap will be included in your order for you to apply. Wraps not sold separately*
*Genteel takes only Butterfly Touch lancets. Genteel Plus takes most square shaft lancets*
Who is Mike Natter?
ARTIST. HUMANIST. DOCTOR.

A type 1 diabetic diagnosed at age 9, Mike always felt drawn to the medical field. However, he was steered toward the arts, and away from the sciences which did not come as naturally to him. He went on to study studio art and neuropsychology when he first recognized the parallels between art and science, and where he gained the academic confidence to realize his dream of becoming a physician.

Today, Mike is not only on the front lines of the COVID-19 pandemic, but using his artistic talents as a form of health communication on social media. Whether it's an illustrated guide on understanding COVID for kids, or a comic on pancreas function, he finds a way to bring levity, education, and awareness to the people. A very special thanks to him for this effervescent and lively print he's created, all while working night shifts at the hospital.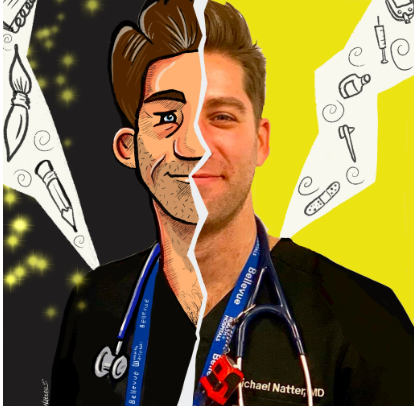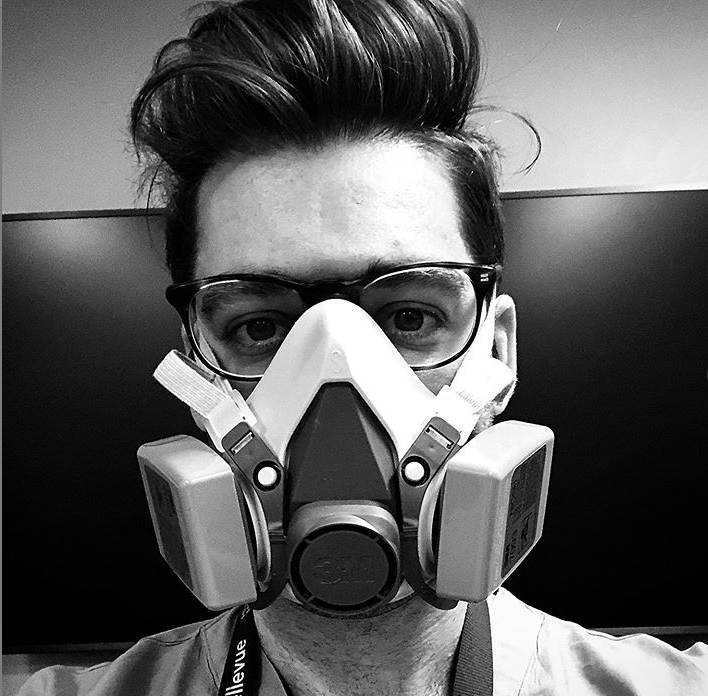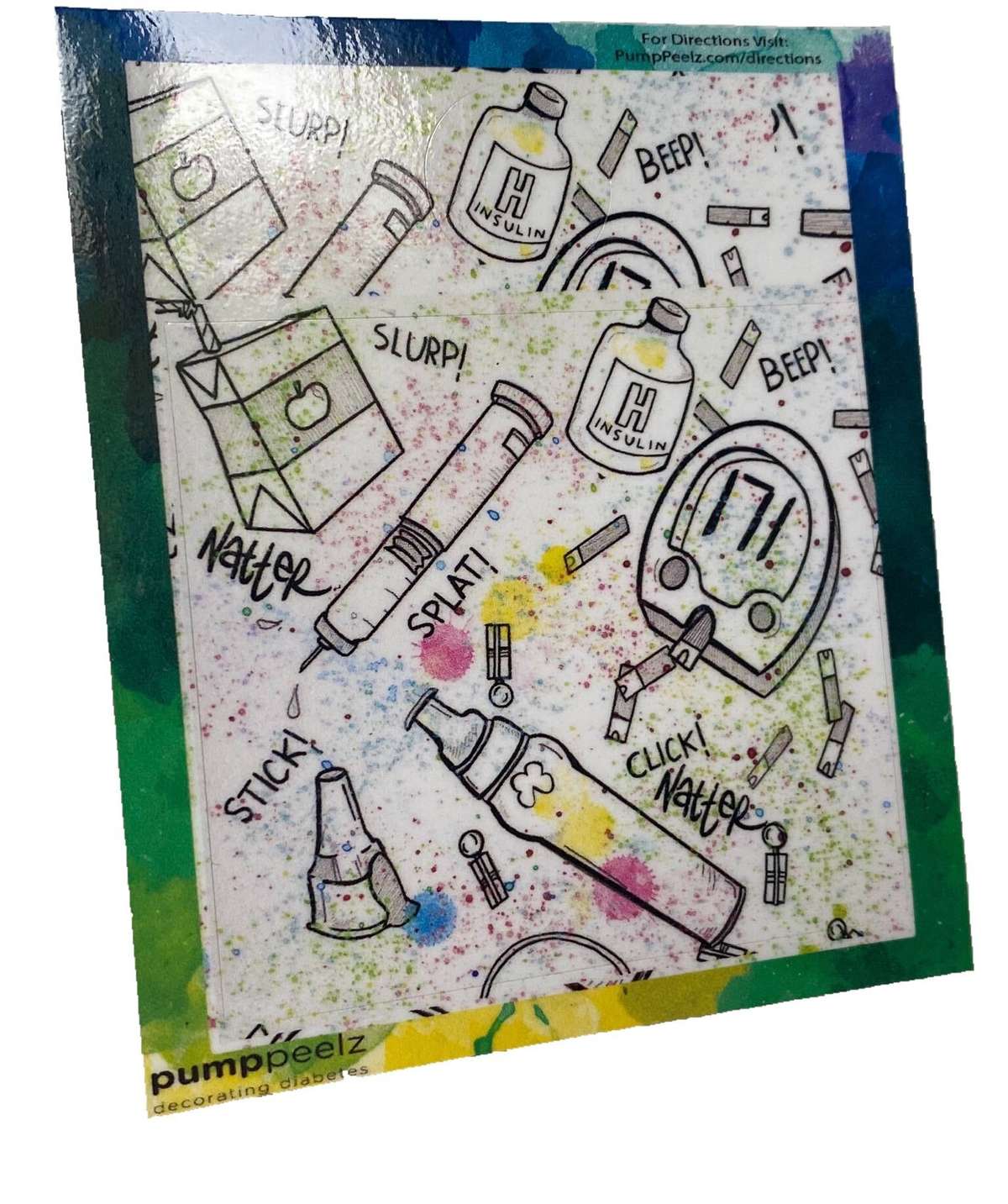 Get this wrap designed by Dr. Mike Natter when you pre-order your kit today.
We worked hand in hand with Dr. Natter to create this custom print. We really wanted to capture his unique drawing style, while showing T1D through a creative lens. His distinctive approach to ink illustrations, combined with playful paint-splatter results in a design that brightens your perspective before each test. Thank you Mike and Pump Peelz!