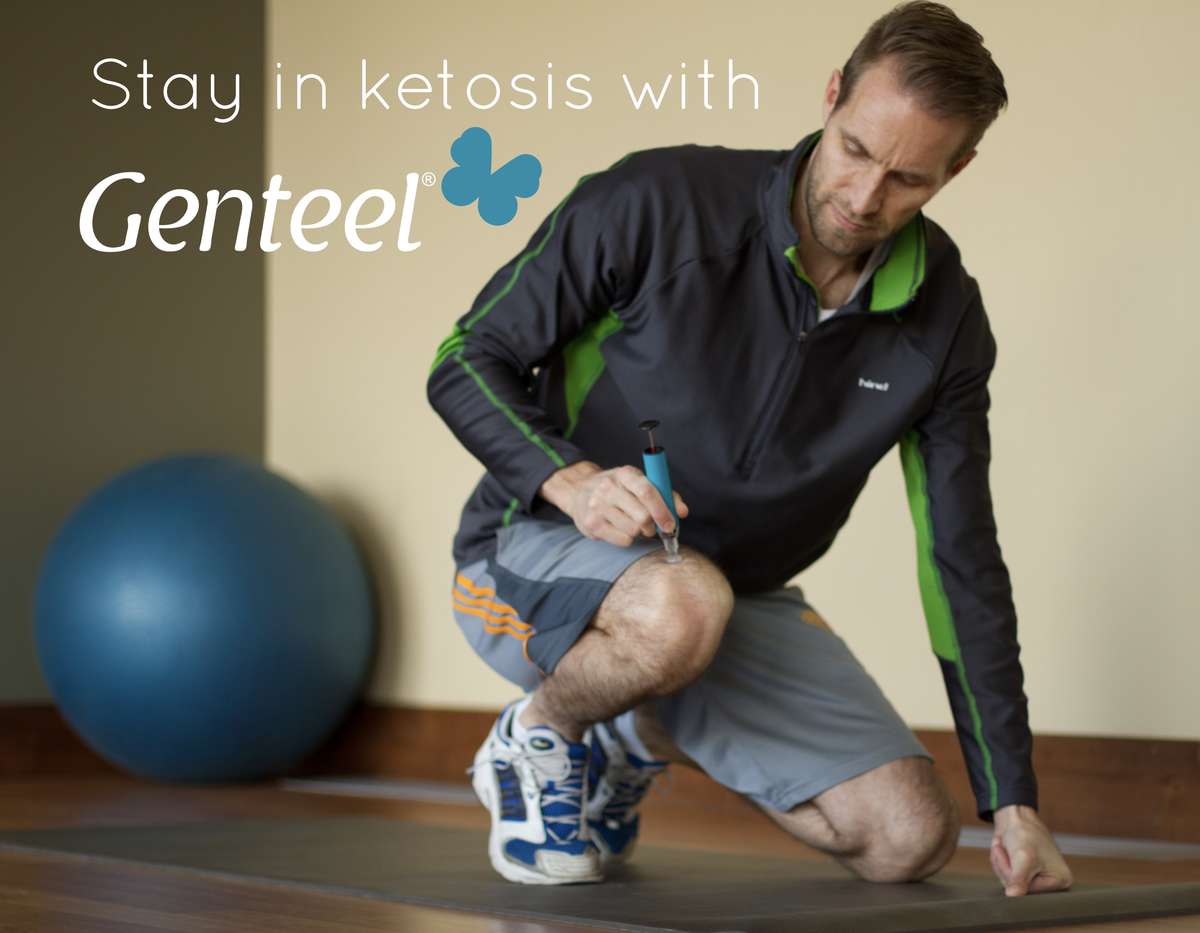 Tracking Ketones? Look No Further.
Blood Draw,
Reinvented
Genteel uses its patented 3-step process for getting the perfect drop to check blood sugar levels

1. Place Genteel on the skin, and push button
2. Keep finger on button to use the vacuum (4-10 secs)
3. Release button and lift off the skin to reveal blood drop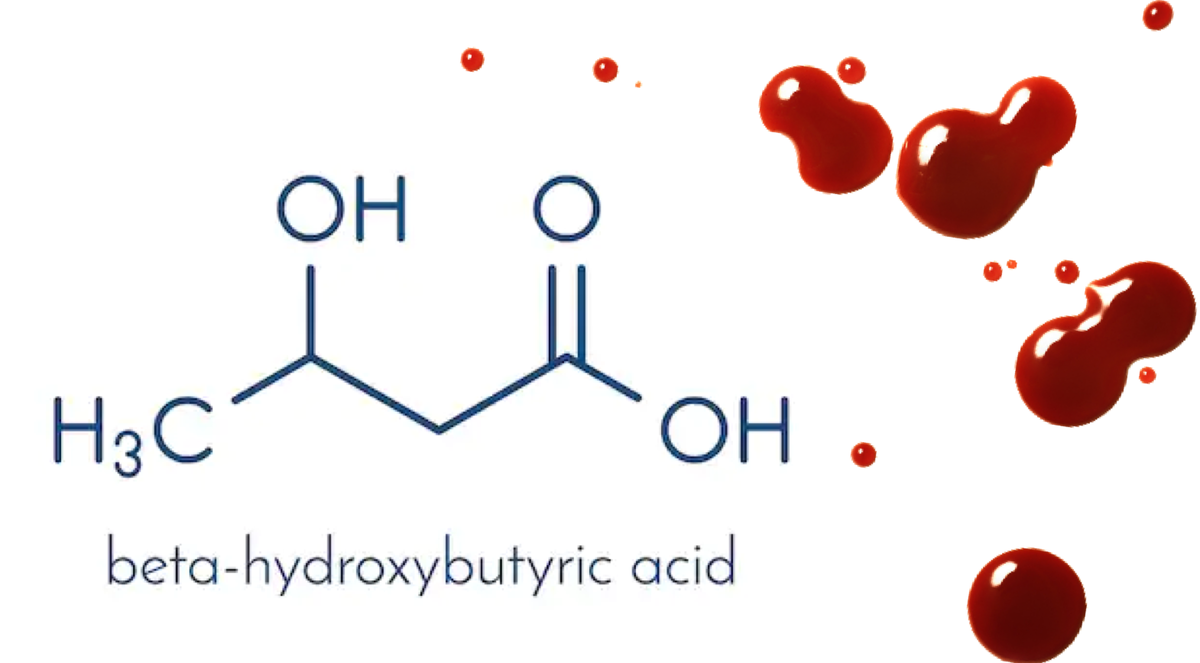 The golden standard for testing ketones is blood testing, whether you're tracking for weight loss OR medical purposes.
There are ways to test ketones through urine or breath, but neither of those types of ketones are stable enough to give an accurate measure.
The most active and abundant form of ketone is Beta-hydroxybutyrate, which can be tested for through blood, no guesswork involved.
Pain Free Blood Checks Are Here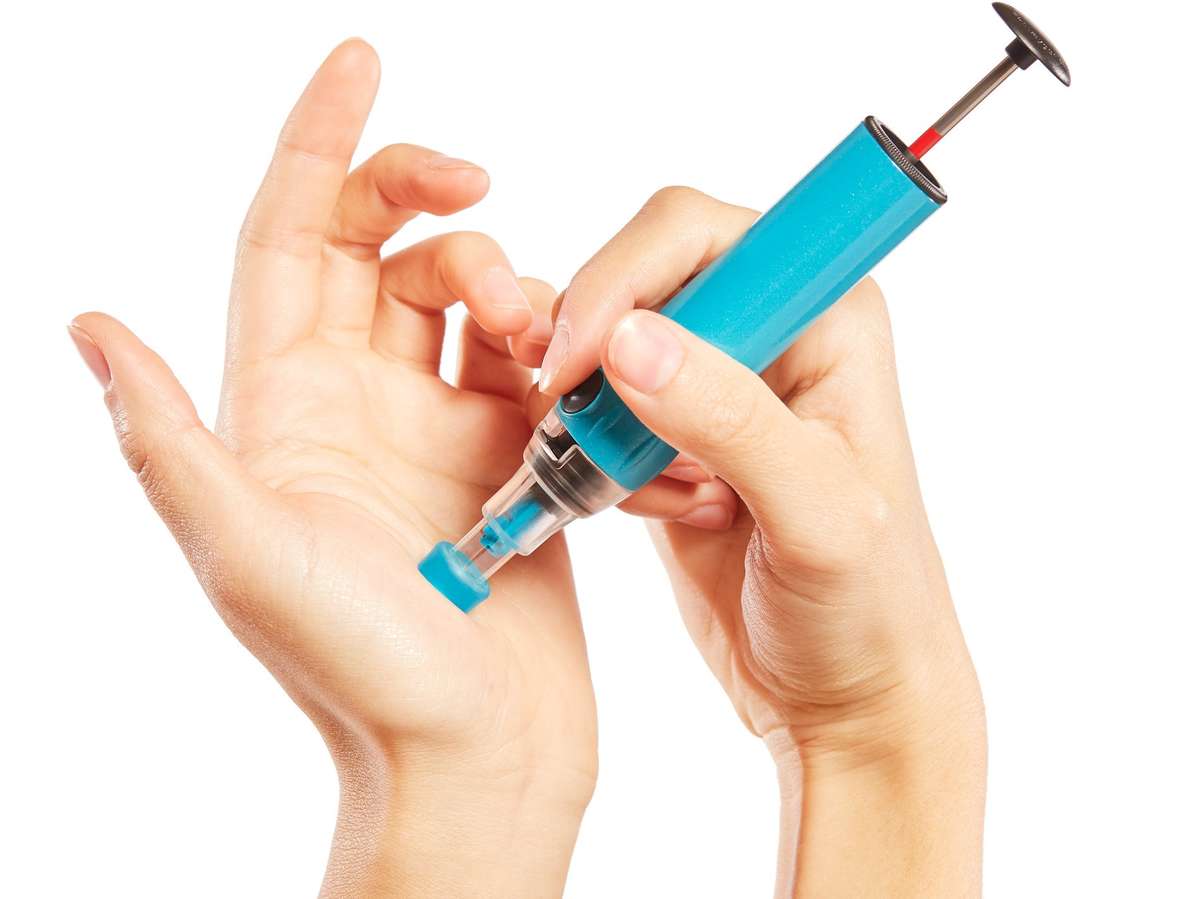 Give fingers a break with Genteel Lancing Device.
Get a pain free drop of test blood with a lancer that only penetrates the most superficial layer of the skin, and draws the perfect drop to the surface using vacuum technology.
No more painful pricks, no more squeezing, and the freedom to test anywhere--not just sensitive fingers.
120 day money back guarantee
*Genteel Plus takes any square based lancet
Read Real Reviews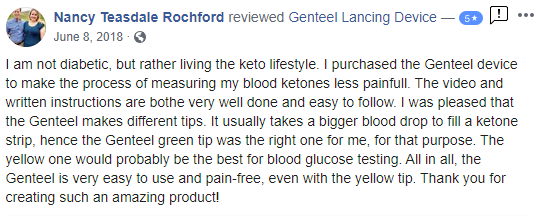 & Get a Free Box of Butterfly Touch Lancets