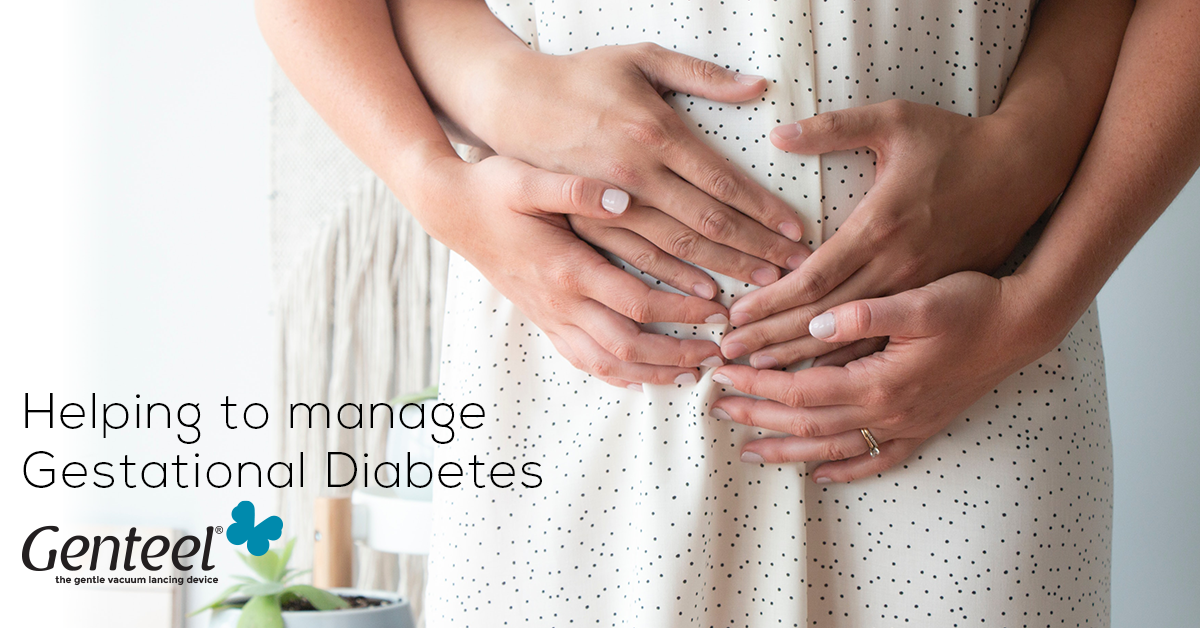 Recently Diagnosed?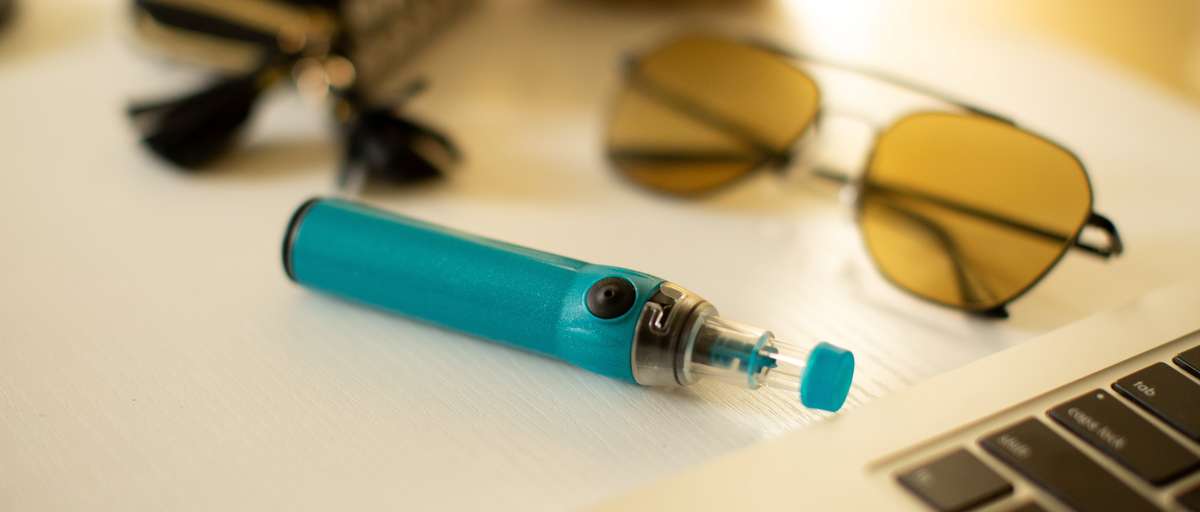 You've got this! Genteel lancing device takes the pain, anxiety and intimidation out of blood sugar checks.

Make monitoring sugars easy with Genteel by getting a drop of test blood comfortably. Enjoy the freedom of using alternate test sites & give sore fingers a break.

Read on to learn how you can manage Gestational Diabetes with Genteel.
Complications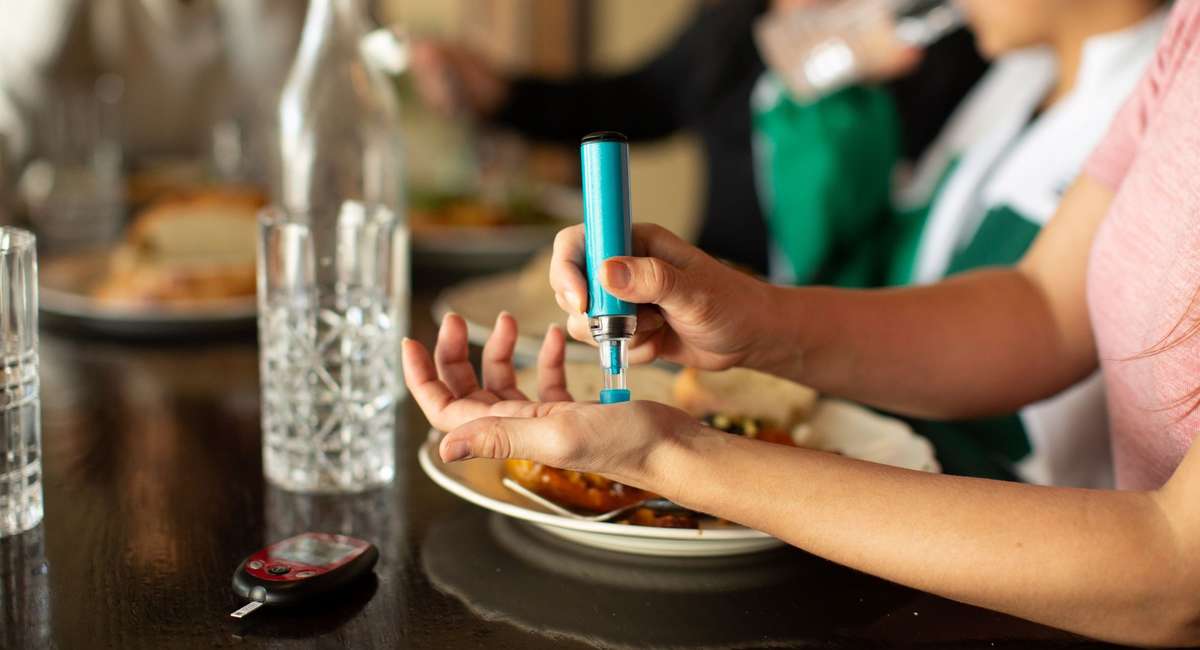 In some cases, pregnancy hormones can make the insulin in your body not work as well as it should, especially if you have a family history of diabetes.

If left untreated, this can be very harmful to your baby. One problem is excessively large growth, and another is very low blood sugar after birth.

These complications (and others) can be prevented. The key is careful control of blood sugar levels as soon as the diagnosis is made.
Prevention with Genteel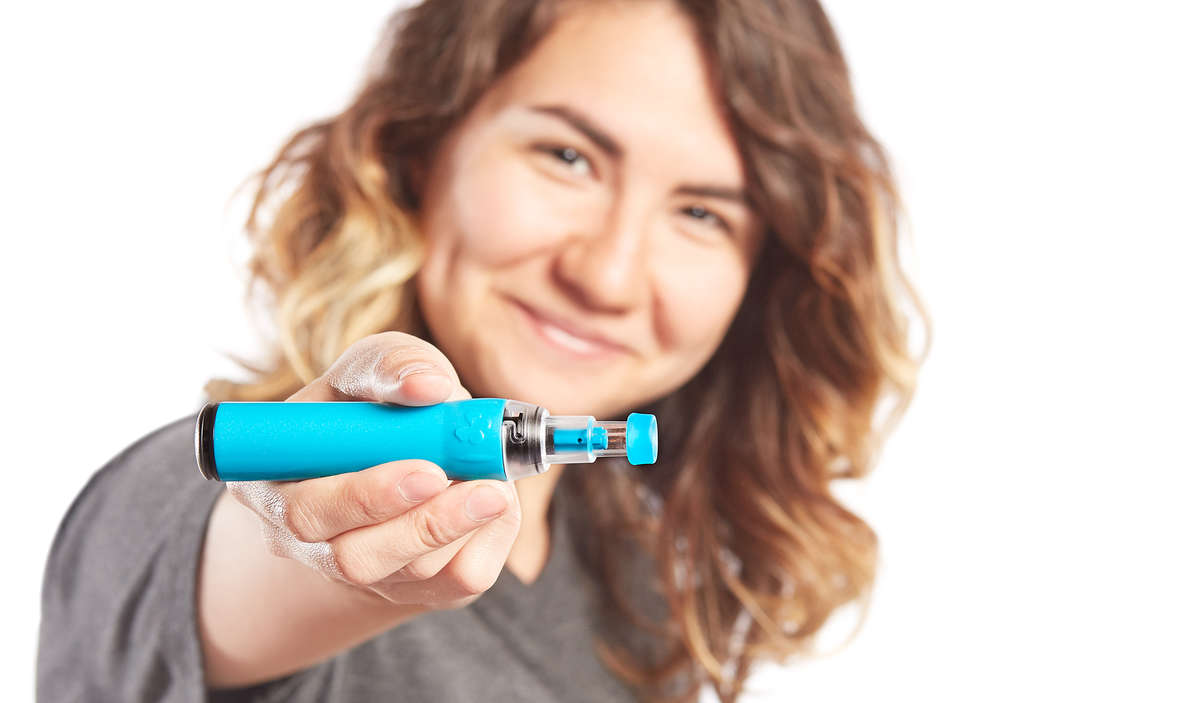 Testing glucose levels before and after every meal gives you and your doctor an accurate snapshot of what foods and activities impact your blood sugar, so you can be in the drivers seat with Gestational Diabetes.
See page 7 of this
pamphlet by the CDC
to learn about target ranges. (Always consult with your doctor, as they may recommend different blood sugar levels for your individual needs).
Join the thousands of Genteel users who are giving their fingers a break from painful blood sugar checks today.
First time Customer? Get a FREE Gift With Purchase
Sign up for our newsletter & get an exclusive offer in your inbox.