Blood Draw, Reinvented
Genteel uses its patented 3-step process for getting the perfect drop to check blood sugar levels

1. Place Genteel on the skin, and push button
2. Keep finger on button to use the vacuum (4-10 secs)
3. Release button and lift off the skin to reveal blood drop
Genteel's Parts Explained
Welcome to a brand new approach for lancing devices. Genteel's unique technology cannot be found elsewhere and is covered by 40+ US and international
patents
. We have completely reinvented the industry standard spring-loaded devices that hurt. Genteel controls the depth of penetration and when combined with vacuum gets a reliable drop of test blood without pain.

Contact Tips control the depth of lancet penetration. There are 6 different depths: Blue, the shallowest, through Violet, the deepest.
Nozzles hold Contact Tips securely in position and provide a clear view of the drop of blood being formed inside.
Genteel uses our Butterfly Touch lancets, and Genteel Plus works with wide-variety of square-based lancets.
The Activation Button, when pushed and covered with your finger, engages the vacuum. The longer the button is pressed, the more blood can be drawn to the surface.
Genteel creates a vacuum which pulls blood up from the shallow lancet puncture. Because of its Contact Tips, the lancet only goes in as far as is needed to let the vacuum extract blood.
The Plunger is a combination of the Push Shaft, Push Cap, and red Vacuum Indicator. It is used to prime and help indicate if the vacuum is still active.
About The Inventor
My name is Dr. Christopher Jacobs, and I am the CEO and Chief Research Engineer for Genteel. Thank you for considering the purchase of a Genteel Lancing Kit. I promise it will challenge everything you've come to believe about a lancing device.
Background: Chief research engineer in the development of Genteel, holder of 75 United States and international patents; new medical devices and instrumentation through Oregon Graduate Institute (OGI) and Oregon Health & Science University (OHSU). Biomedical engineer, designed and assisted in patenting world's first variable rate cardiac pacemaker; Advanced Medical Technology (AMTEK), 1969, patented. Developed Control Systems for Artificial Kidneys (Renal Clearance); University of Southern California, 1964-1965. Devised Rapid Eye Movement (REM) Dream Detector; USC County Hospital, 1966. Designed Electric Current Instrumentation to Treat Skin Disorders and electronic perspiration inhibition equipment; General Medical Corporation, 1972, patented. Set Up & Organized Medical Laboratories; USC Main Campus, 1964-1966. Doctoral Dissertation: "The Determinants of Maximum Expiratory Flow" (predicts how rapidly air can be expelled from lungs); results confirmed by experiment. Research helped test development of portable respirators, 1964-1967.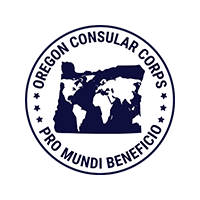 Oregon International Business Awards and Consular Corps Scholarship Gala 2016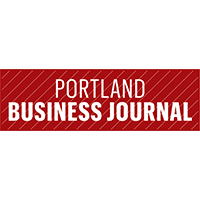 Portland Business Journal Health Care Innovation Awards 2016

1st place Buyers Choice Award
Drug Store News 2019 1st place winner of ECRM's Buyer's Choice Award
Join our newsletter and get coupon for a FREE box of Butterfly Touch lancets with your order of Genteel or Genteel Plus
The Genteel story from the inventor, Dr. Chris Jacobs
BACKGROUND: The goal of this brief letter is to introduce you to a remarkable medical product with the ability to transform the world of diabetes testing, significantly reducing the staggering costs of managing this chronic condition. It began with the journey of one man, ten years ago, who changed my life, and became the "everyman" to all those who suffer from this potentially debilitating, deadly disease.


I've been a biomedical engineer for 40 years, holding patents on the variable rate cardiac pacemaker, heart-lung machine, and many medical devices still in use today in hospitals around the world. In early 2006, a friend, with Type 2 diabetes, called to say he was at his "wit's end" with the pain of lancing his fingertips, and begged me to help. "I'm just not testing," he said, "even though I know the consequences. There has to be something you can do!" I was moved by his distress, compelled by our friendship, and undone by the irresistible siren song that lies at the heart of every engineering challenge. The gauntlet was thrown, and I made a promise that was to consume me for the next ten years of my life, analyzing the interconnection between blood capillaries and pain nerves, limitations of current devices, and existing technologies that could bring painless lancing to reality.


I kept refining my initial contraptions and cutting costs, until Genteel finally evolved into the precision instrument it is today, with the ability to optimize blood draw with absolutely no discomfort. This technology resulted in 6 US patents, and over 22 international patents, both issued and pending. I finally had the confidence to set up Genteel LLC, now a reality, and my friend, who started the ball rolling 10 years ago, could not have envisioned that his private pain would lead to a life-changing product that can now benefit countless others who have also walked in his footsteps.


PATIENT CONSIDERATIONS: The positive feedback Genteel has received has been both inspiring and overwhelming, as those with diabetes began to incorporate their new lancing device into their daily lives. Folks whose livelihood depended on tactile sensation could start to feel their fingers again; mothers could now test their children without the daily battles they had become used to, especially at night, and story after story of people, young and old, who "gritted their teeth", or just avoided testing, now comfortably sampling throughout the day on both fingers and alternate sites, because it no longer hurt, seeing their numbers, and health, improve as a result.


Over 82% of those we surveyed said they experienced an improvement in satisfaction with their blood drawing experience.
REGULATORY CONSIDERATIONS: We have earned our FDA Clearance, and are the first, and only, stand-alone painless lancing device FDA cleared for both fingers and alternate site testing! Our CE Mark has also been granted, making Genteel available for sale worldwide!

HEALTH CARE FINANCIAL CONSIDERATIONS: There is no question that for those with diabetes, regardless of age or type, testing more often can, and will, lead to better health, translating to a lower A1C, and a significant reduction in the medical consequences and enormous financial burden, both personally and to the medical and insurance companies, from unchecked diabetes.


Genteel LLC sent a blind survey to over 1,500 people who obtained a Genteel lancing device, requesting users to provide us with preliminary "real life" changes in their diabetes blood testing.


Of those who responded, data showed that as a result of Genteel's painless technology, 96% reported significant pain reduction, and 76% tested more often, which led to lower A1c. This outcome between more frequent testing and lowered A1C is well documented in the literature, as well as confirmed by our study—44% showed improvement an average of almost 1 full point after starting to use Genteel.


Also well documented are the tremendous cost savings to the health care system ($3,654 average savings per person in the United States per each percentage drop in A1c).

The economic analysis says that there will be a 28.32:1 savings to the health care system for each $1 invested in Genteel (see table below for results to date).


SUMMARY: Diabetes is most likely not going away any time soon, despite the intensity of research time and dollars put into finding a cure, but we have the ability to make it less traumatic, more hopeful, and less financially burdensome. Genteel can make that difference. Its technology simply has to be experienced to be believed! The economic analysis verifies a $28.32:1 health care savings for each $1 invested in Genteel.